<![if !vml]>
<![endif]>
January 17th, 2002
Kay and Meryl: Jason Isaacs Encounter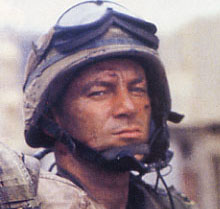 Event : Black Hawk Down London Premiere
Who are we? We are Jason's long time admirers from the Jason Isaacs Appreciation Page. We have read several Jason Encounter stories and decided it's about time we will have to try to meet him and represent all British fans!
We got to Leicester Square nice and early and staked our claim by the barrier with four blue balloons tied to it with gold ribbon and a multi-coloured banner which said "Congratulations Jason and Emma" on one side and "Jason please come and say hello" on the other! It was pouring with rain so we huddled under a large umbrella and waited!
Jason was the first of the celebs to arrive and he was just kind of ambling along with some other people, no limo in sight! Meryl and I were convinced maybe he'd just caught the bus!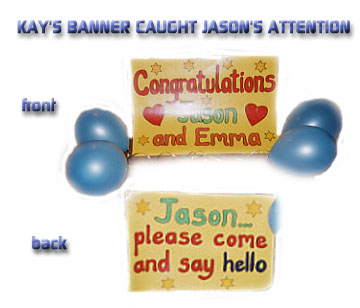 We waved our banner and he came straight over to us! He asked which one was Meryl, shook our hands and thanked US for coming !! He'd checked this board and knew to look out for us!!

We asked him if he checked the board often and he said he used to till Emma caught him at it and pointed out to him that it was a bit sad! (He was really sweet and embarrassed about this!) But he obviously still checks it out!

He said (with his hand on his heart) how completely overwhelmed he was with everyone's generosity about the birthday box. He was really touched about that.

We asked about Emma and he said she was really sick at the moment, so she wasn't there. We told him we'd got some flowers for Emma and he said something like "That's really sweet of you." (It's so hard to remember exactly everything he said!!! Must take a tape recorder next time!) We asked if he would come out again at the end to sign some stuff and so we could give him the flowers. He said he would try but he had to go then because his mum was there.

Meryl had her wits about her and asked if he would sign some pictures for us before he left, and he said that of course he would. When Meryl gave him her calendar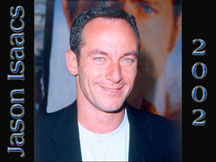 to sign he said how much he had appreciated his calendar and how much his mum had like hers!!!!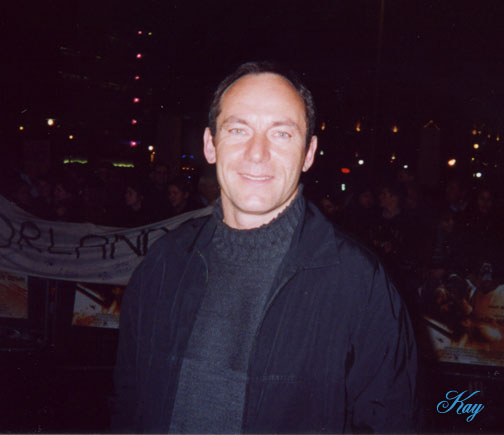 He then stood for us to take a photo and then we thanked him for stopping to chat to us.Then he went off to sign some more autographs before going inside. A girl near us (who was obviously there for one of the film's lesser stars...Josh Hartnett maybe...?) then said "Wasn't he lovely?" and we said "YES, HE IS!" She also said how good he smelled...but we hadn't noticed! We'd been too overwhelmed! LOL!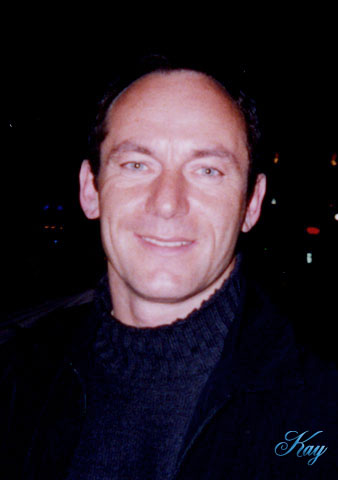 We just stood for about 10 minutes afterwards completely stunned!! He was utterly charming and sweet and acted as if it were the most important thing in the world to talk to us! He really made us feel so special.

It was funny because there was a girl further down screaming his name while he was chatting to us and he just kept saying "Oh be quiet" (or something like that) and then carried on talking to us!!!

He was so completely genuine and sincere and if it's at all possible I'm even more of a fan now than I was before!!! :o)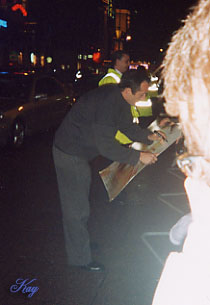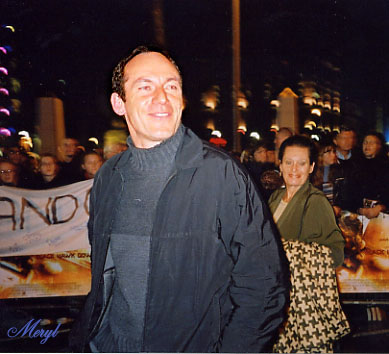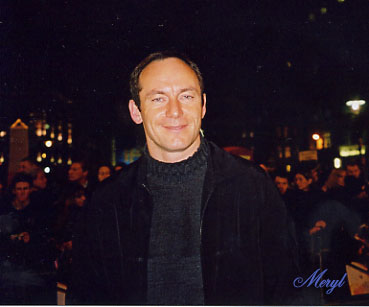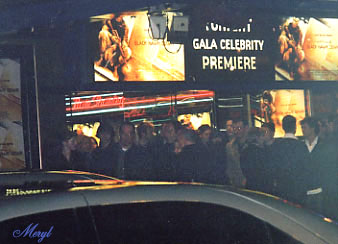 Jason if you read this...THANK YOU for taking the time to talk to us and for making us feel so important! You are a really special person and I wish you and Emma every happiness together, especially with your little bundle of joy! Oh , and see you at the next premiere!! :o)

Kay & Meryl
Web Page By Charuwan
---
Back to Miscellaneous