So we got there at 7:30. We were like.. in the 20s of people in line (like number 20 and so forth).. the line CIRCLED AROUND THE STORE and came back.

His eyes are so gorgeous in person, everyone. I couldn't stop staring at him.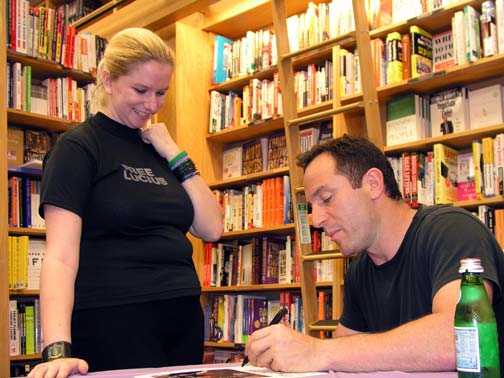 He spelled my name wrong, and then wrote "Sorry for being a bad speller" on my autograph.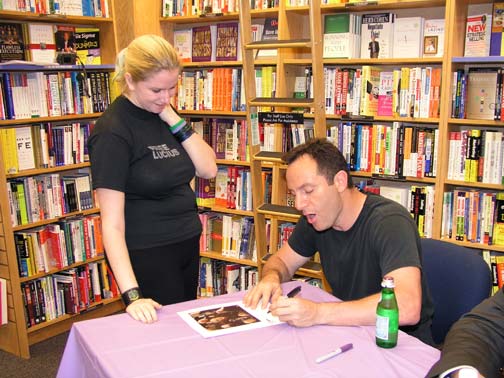 Just another picture. He was such a nice guy. He shook my hand with both of his. "Guess I'll have to give you the special treatment" He said when the photographer said that this was the girl he told Jason about. HE TALKED ABOUT ME TO JASON ISAACS!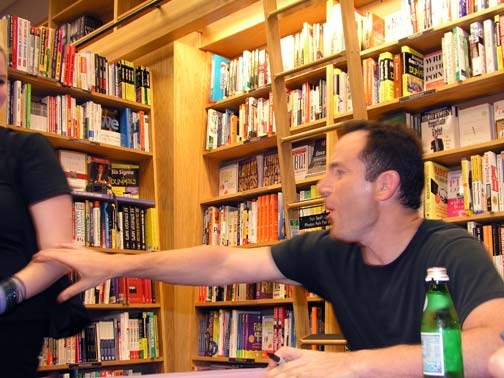 Forgot to mention. I made a t-shirt that said Free Lucius on it. Jason saw it just as I was walking away. "Hang on. I couldn't help but notice your shirt. I was being polite though, not staring there." He loved it.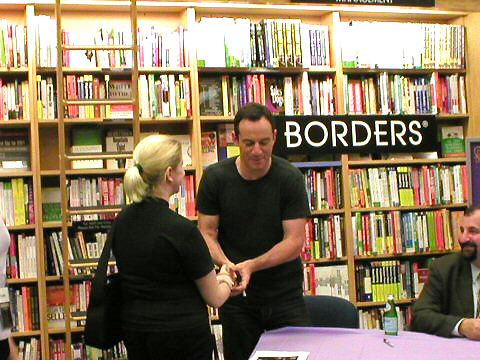 F