---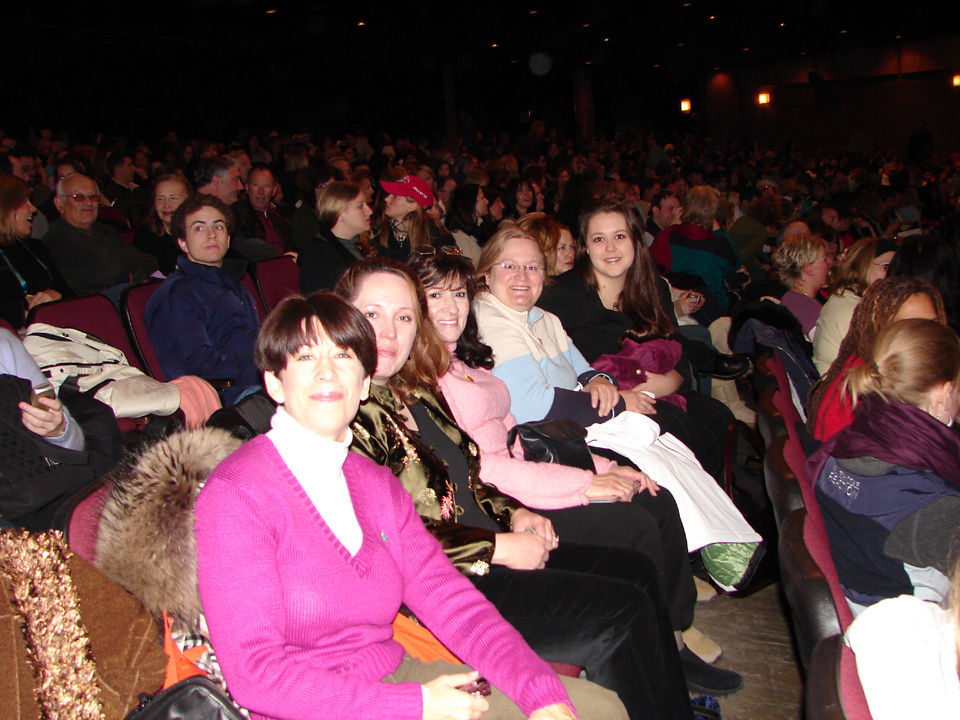 The Snogarazzi 6 were there, we did not expect to see Jason at all.
10 minutes before the show started. Sarah spotted Jason from the back.
He was sitting in the front section. We all scrambled out of our seats to say hi.
Jason was gracious as always. He chatted away with us, signed several autographs. I just kept snapping away.
I was able to give him his calendar. He looked at it, grinned and said "I have to keep working, don't I?"
After the movie, there was a Q&A session with the Director and Cast
From Left: Scott Caan, Simon McBurney, Jason, Joan Cusack, Jennifer Aniston and Greg Germann
Jason hurrying to follow the castmates to the press conference.
He appeared shocked when we told him we would be there too. Poor Jase!
---