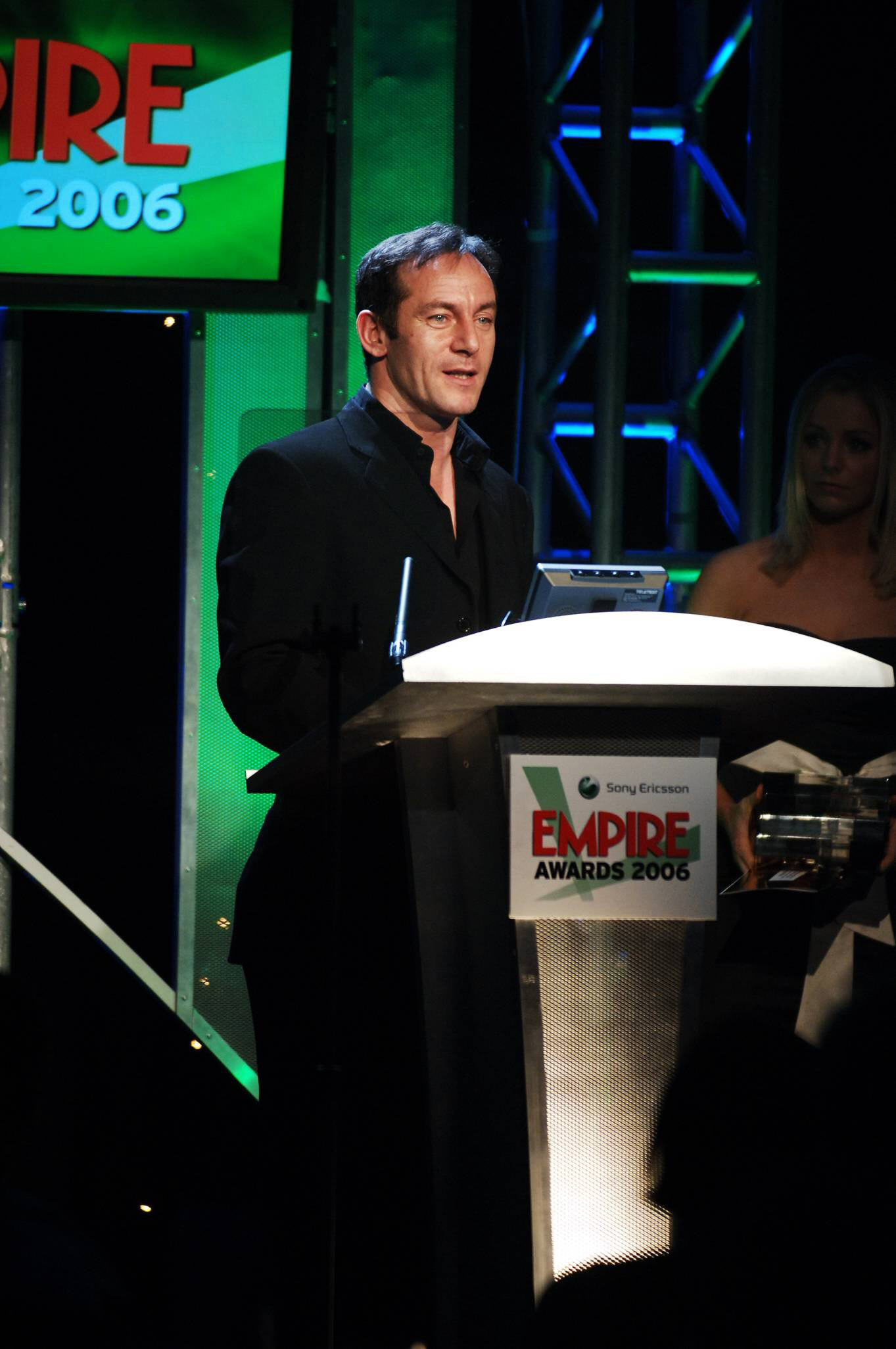 Jason Isaacs: So they asked me to that thing where I've got to be cryptic about who's winning this award and you all try and guess who it is, it's kind of a game of film Su Do Ku, so the recipients of tonight's special contribution, outstanding, special outstanding contribution award, are the creative team behind the most successful British film franchise ever to feature a boy wizard and me in a Paris Hilton wig. Fuck, I think I've just blown in. In just four films, from their monumental good taste and talent they have created an unforgettable cinematic juggernaut that has turned a whole generation onto movies, onto books and in so doing has been a pleasure to literally millions of studio executives and accountants all over the world, who are sad people so that's a good thing.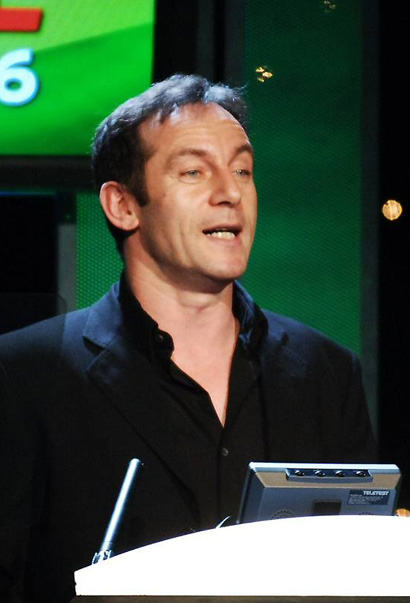 They've taken Hollywood's money and why not, and the best that Hollywood has to offer in terms of screenwriting and directors. They've used Mexican directors, some directors close to home, and have created a quintessentially, brilliantly British world. It's the cream of British talent behind the camera and in front of the camera, myself obviously excepted - in fact I remember Mike Newell saying to me "Less Kenny Williams darling, if you can manage". If I could fucking manage, I can't believe - talking about money would be crass, but it's the Empire Awards, so globally the four films together have taken a fucking huge amount of money. I don't know how much they won't tell you but the budget and the box office and the effects aside, and the Happy Meals and the video games, they have never forgotten the most important thing, which is to tell a truthful and emotional and classic story.
And at the centre of it are three young people who we've all been watching grow up, you might say they've been growing up for us, and they've done it with a grace and talent and a modesty that absolutely puts to shame their transatlantic cousins, I should know, I've worked with some of them. Trust me, it's a very different experience. So let's watch and marvel at the real magic of Harry Potter.
(Applause, Potter montage of moments from the films)
Jason Isaacs: Phew, I thought I wasn't going to be in the clip, I came all the way here and shaved and everything. So for outstanding contribution to British film and my childrens dental fees, the award goes to David Heyman the producer, Daniel Radcliffe, Rupert Grint and Emma Watson.
David Heyman: Hello there. Hi. This is a real honour. It's amazing standing here with these three and looking up at them at the film clips and seeing how much they've grown. It really hit me today when I read an article in The Sun about how a Harry Potter script had been found by a lay by which was renowned for a certain sexual activity, and I had to rely on Dan to explain to me what dogging was. (laughter)
This is a real honour, when I optioned these books nine years ago I had no idea that they would become what they have become, nor that the films would become what they have become, I thought that at best they'd be a nice medium-sized British film. Well medium-sized they aren't, our credits run at about 30 minutes long so that speaks to that, but British they most certainly are and this award is really an acknowledgement of all the Britishness and all the British cast and crew which really are the best in Britain, but really the best in the world. We have unparalleled actors, unpararelled cameramen, production designers, costume designers, stuntmen, visual effects, creative effects, make-up, plasterers, caterers - well, maybe those are with parallel - but we have the most remarkable people and we're very fortunate to work with the very best of them.
I'd like to thank Jo Rowling, without her there'd be no Harry so we wouldn't be here. I'd obviously like to thank Chris Columbus, Alfonso Cuaron, Mike Newell and now David Yates, brilliant directors who we've all had the fortune of working with. Warner Bros for their dosh and unwavering support and I'd like to thank these three, who have shown continual dedication, who have been absolutely brilliant, who have held down a full-time day job while going to school and have remained as modest and wonderful s they were on the day that I met them. (Applause). Last but least, I'd like to thank Empire - thank you so much, and all your readers, you've been absolutely brilliant for sticking with us and there's still a few more to come so thank you.
Rupert Grint: I'd just er - this is amazing, yeah (grins, laughter). It seems like a long time ago I was auditioning up against a load of other ginger kids for the part of Ron and I just feel really lucky to be a part of such a cool thing and really lucky to be here tonight - yeah, cheers Empire.
Daniel Radcliffe: I'd just like to thank Empire very very much for this, we've been working for six years now and I'd like to say thank you to the same people David has but basically thank you to all the crews, who have remained vaguely consistent over the five films - not yet six - and who have worked tirelessly every single day so thank you very much to them.
Emma Watson: Thank you so much to all the readers, thank you to everyone who voted that thought that we'd be here receiving this award. I'm so proud to be a part of this and I am so proud to be here on stage receiving this with David, Dan and Rupert, thank you so much.