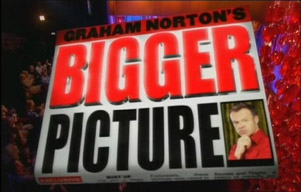 Air date Nov 6, 2006
Featuring Alan Cumming, Jason Isaacs, Emma Bunton and Fred MacAulay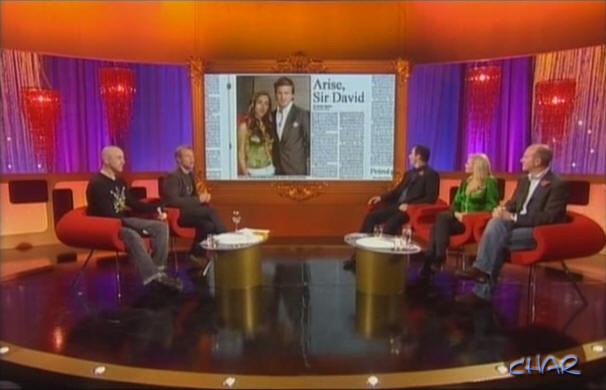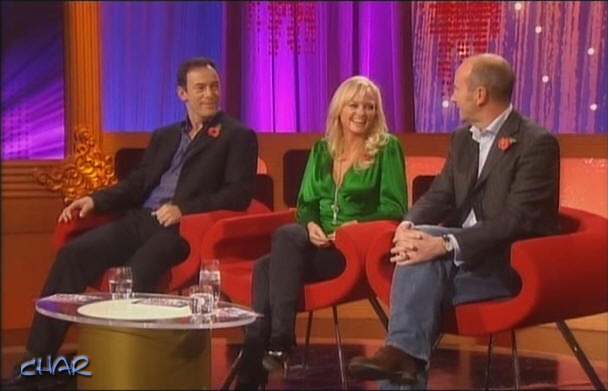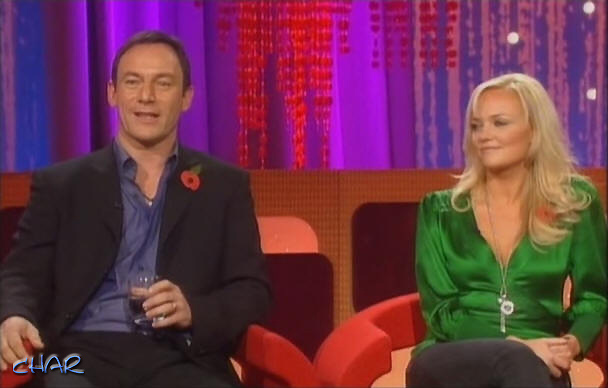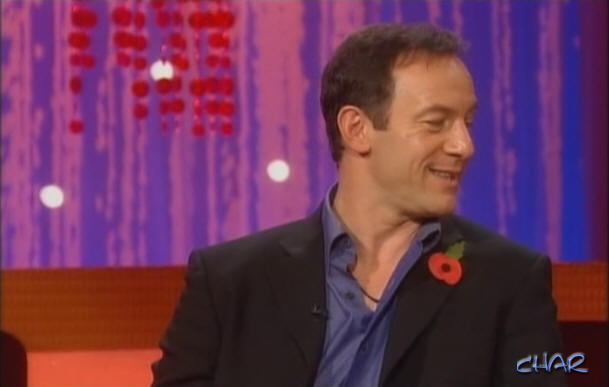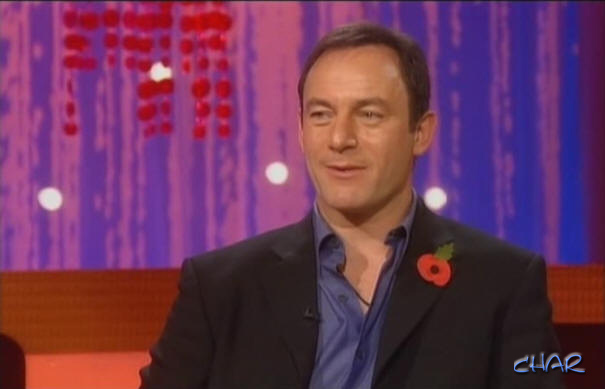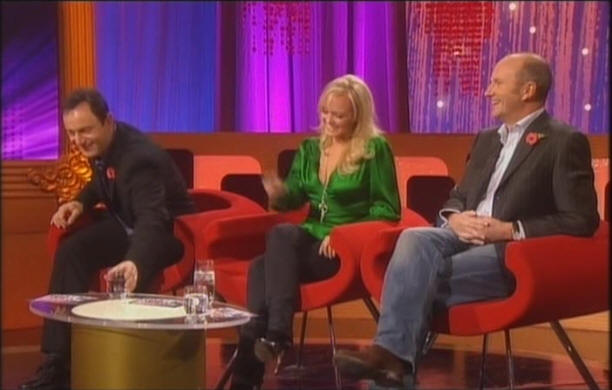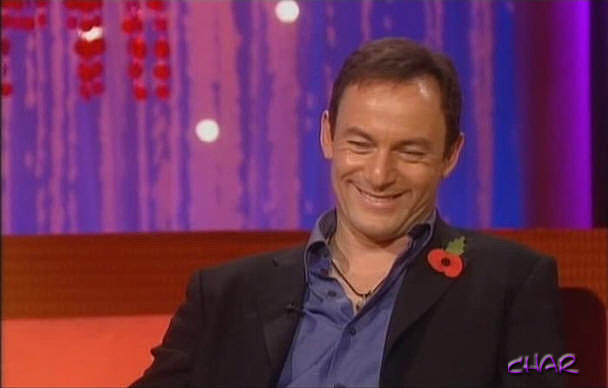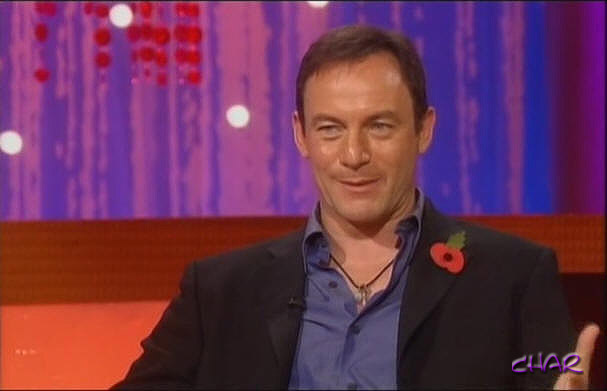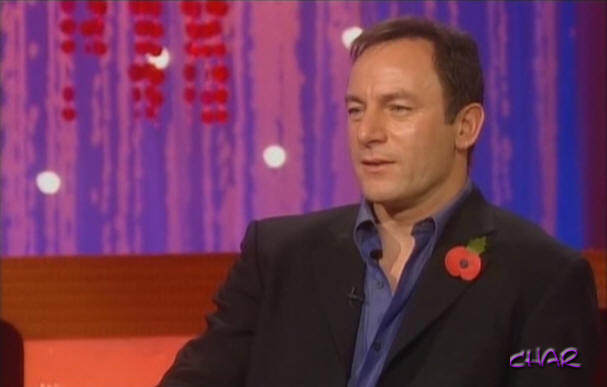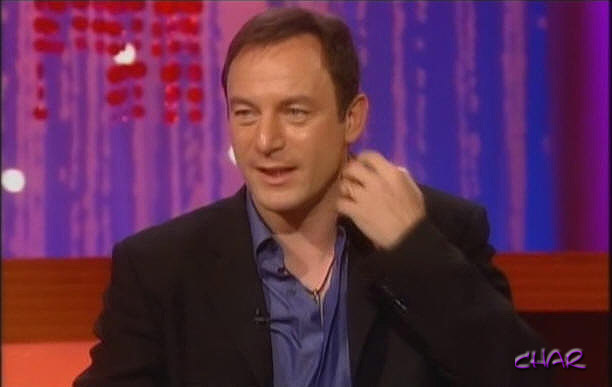 Review by servalan (Thanks!)
On Graham's show as well as Jason and Alan were Emma Bunton (Baby Spice) and Fred Macaulay (a Scottish comedian). Emma was on because she is currently on Strictly Come Dancing. Alan has shaved his head just now because of the play he is currently doing in London.

Jason was wearing a black suit and a lovely open necked slate blue shirt that looked like silk, with a thong round his neck with some kind of pendant on it – presumably the necklace that Lily chose for him - and the obligatory red poppy that most people on UK TV are wearing at this time of year.

The program was a mixture of the latest news and celebrity gossip. Each of the guests got a small discussion about what they are currently up to, so for Jason they mentioned The State Within and Brotherhood (which apparently is getting excellent reviews). Jason said he is not supposed to call The State Within a political thriller, it's supposed to be a conspiracy thriller. He said he gets his kit off at some point in the show. He joked about the amount of food real ambassadors have to eat as part of their job, and also joked that as a result he was wearing a corset underneath his shirt.



Graham actually did most of the talking – you know what Graham is like!
Jason didn't say a great deal, but did join in the discussion every now and again. As usual with Graham, it got pretty blue quite often! Jason didn't really get chance to shine tonight IMO. There was one funny remark when, after showing Emma dancing, Jason asked the other guys if they'd ever worn high heels – none of them actually answered this!
Jason mentioned that he had been in the Spice Girls movie, but he was cut out because he had been directed to "come on" to Emma, and all he did was stare at her breasts, so in the end he wasn't in it.

Alan was in the movie though.

Fred Macaulay pointed out that he had paid to see the movie - and he asked Emma for a refund!


No pictures were shown from any websites of any of the guests. A video of Emma and others from Strictly Come Dancing singing (I've forgotten what) for a charity record was shown. Each guest had a mock-up photo-manipulation based on current news made for them – Jason's was him as Saddam Hussein!!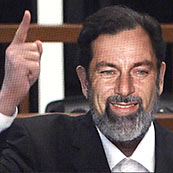 ---