Filming of 'The Conspiracy of El Escorial' concludes in November
Its director, Antonio del Real, regrets not having received more aid from the institutions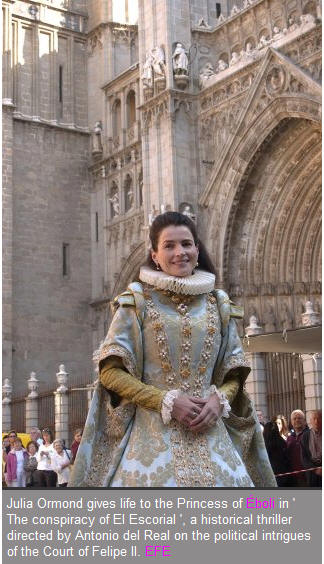 After more than three years and an investment of 15 million euros, the filming of La conjura del Escorial will be completed by the
end of November in Portugal.
Earlier, it shot several scenes in El Escorial, Toledo, Ubeda and Baeza (Jaen), El Viso del Marqués (Ciudad Real), Segovia, and Lupiana Pastrana (Guadalajara). The film is based on some facts that occurred Monday night Easter 1576 by disputes and political intrigues between the Casa de Alba and the House of Mendoza in the era of King of Philip II.
For Antonio del Real, director of this co-production between Spain, Germany, Italy and Portugal, this film has been a titanic struggle of a dwarf against thousands of giants "in the sense that it has been" just "and had missed" more aid "by institutions.
The director has made these statements to agency in one of the breaks that the team has made in Toledo.
Nonetheless, he said this "is a film that I made with great love and affection ," He believes that despite the "traps", mainly economic, the end result "will be worth it" because of the superb actors with whom it relies on and for the technical team(equipment), " that it is getting "
International Distribution
Julia Ormond gives life to Ana Mendoza de la Cerda, of Princess Eboli, an intriguing character that belonged to one of the most important Spanish families of the era: the Mendoza. The actress Legends of passion considers "a great honor" to interpret a princess, "in a conspiracy so well known in the history of Spain" and in some scenarios "so extraordinary", and has chosen the entire team of the film and, in particular, Jason Isaacs (who plays the secretary of Philip II), "because, in addition to his big blue eyes, is an incredible swordsman."
The British actress has highlighted her concern about the "public perception" that her character, a woman with "a great sexual freedom, stemming in part from her great intellectual and political power," might have on viewers and hoped that her work will live up to a character as important in the history of Spain ", whose existence she has not recalled, she admitted," because I was a terrible student. "
This historical thriller about the political intrigues in the court of Philip II has an international cast in which Jason Isaacs highlights, include Jürgen Prochnow, Fabio Testi, Jordi Mollá Juanjo . Mollá gives life to the priest Matthew Vazquez, "a man who is debated between being a servant of God and be a servant of the king, and that is what amuses me," she says.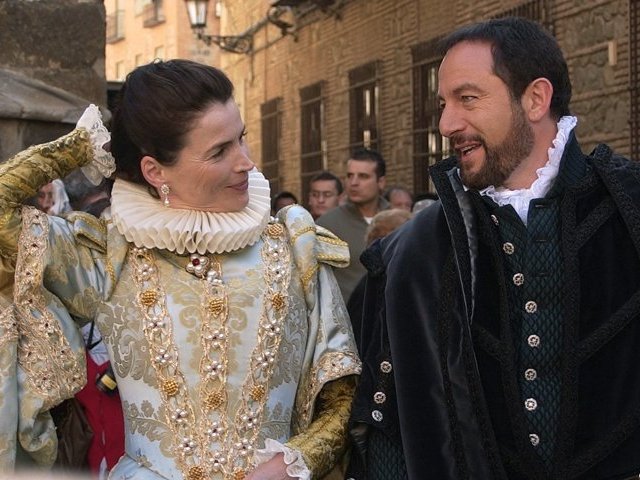 ---
Page was translated from Spanish to English by Google. You may view the original page HERE