Screenshots from HD Trailer
Reviews at Rottentomatoes.com
DVD released on Aug 29, 2006
Screenshots from DVD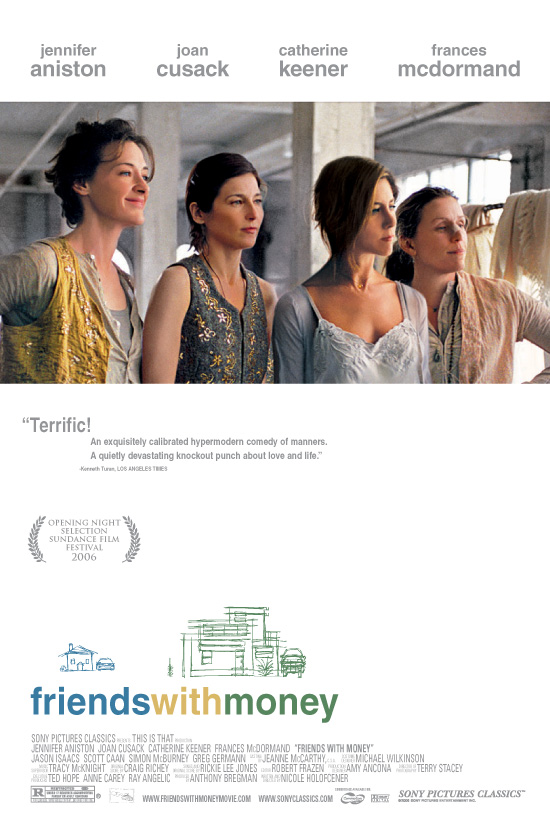 Reviewed by my dear friend Susan, we saw this together at the Sundance Film Festival 2006
A film about relationships that all adults can enjoy, relate to and chew over. Often laugh out loud funny, whilst simultaneously depicting those dramatic human interactions that bring your own conflicting emotions to the surface. Nicole Holofcener (Walking and Talking, Lovely and Amazing) writes superb dialogue and directs the ensemble cast with accomplished focus.
The film steps into the lives of the four women in their everyday situation, with no back-story we are voyeurs into this snapshot moment; Who has money, Who has a good marriage/ career/life, Where are the characters in their lives? The couple with most money, Franny/Matt (Joan Cusack/Greg Germann) seem the most happy and fulfilled. Our experience of their life's journey appears practically seamless, whereas Christine and David (Catherine Keener and Jason Isaacs) are financially comfortable, but not with each other, living in a cold, angry place. Trying to work together as a screen writing team, but at this point clearly on opposite sides of the playing field and using the extension of their house as an attempt at rescuing a relationship too far gone. Similarly financially comfortable Jane (Frances McDormand) is going through an emotional, depressive, sometimes almost psychotic midlife crisis, portraying cringingly funny moments that we all recognize. Husband Aaron (Simon McBurney) is sympathetic to her loss of confidence, but needs nurturing of his own. His complex portrayal of questionable sexuality and tentative exploration outside of his marriage is exquisite.
All three couples look at their younger friend Olivia (Jennifer Aniston) and judge themselves further along in their life's journey, both in the size of their bank accounts and their relationship status, i.e., married. Olivia has given up her teaching job, habitually calls her ex and gives him the silent treatment, smokes pot at bedtime and haunts the malls for freebie cosmetic samples. To make ends meet she works as a maid cleaning houses, while her non-existent self esteem functions to bring her into humiliating relationships with men. Jen's portrayal is subtle enough to be convincing. She gives in to others even though she recognizes that it is demeaning her and this draws the audience to her character. In one of the funniest moments of the film Olivia smears $75 face cream onto her feet as if saying 'So there!' to the world. Ultimately, the feel good ending for Olivia at the end of the film feels right.

Nicole Holofcener elicits interest and empathy for her characters, with an intellectually stimulating exploration of the topic of money and relationships. The subtle content leaves the audience feeling enriched, but wanting more. This is a film you may want to see more than once to truly appreciate the many different levels on which the characters operate. The amount of laughter the first time round often masks the deeper levels in which the scenes and proponents engage - a must see for grown ups.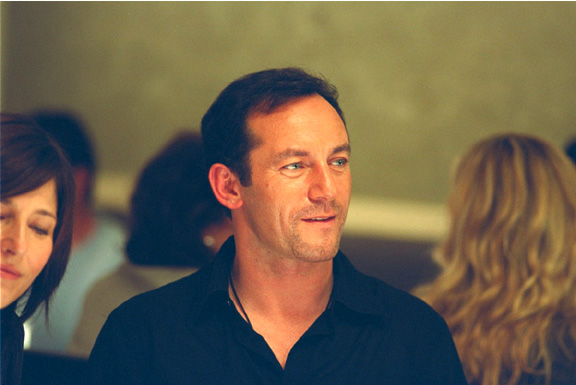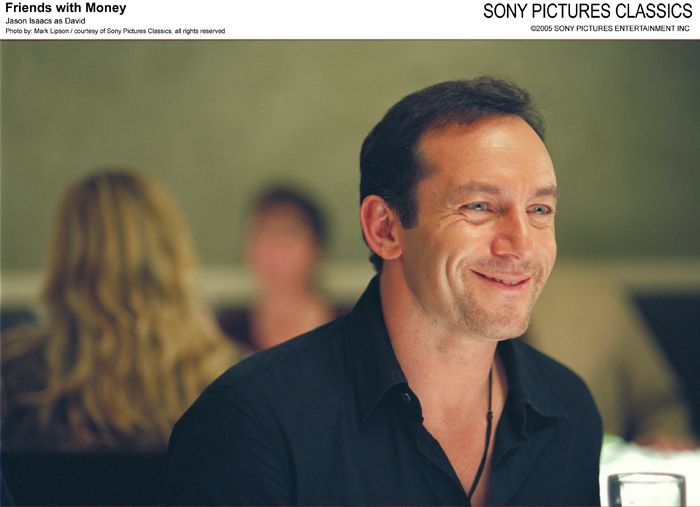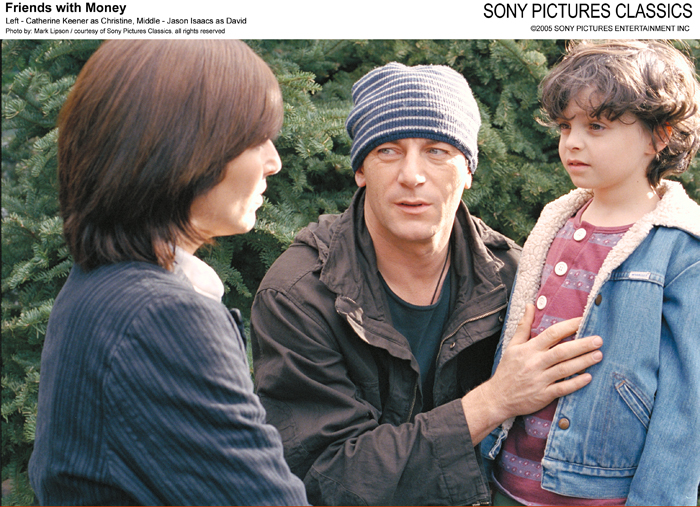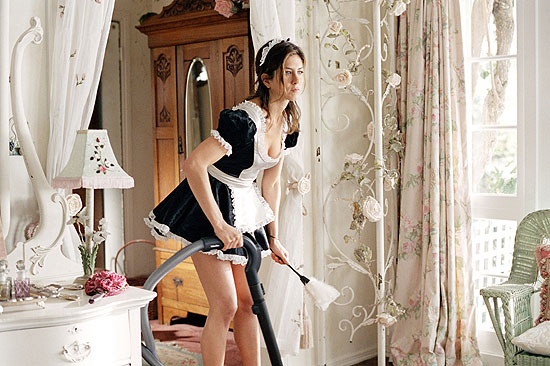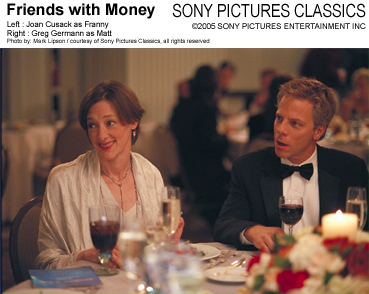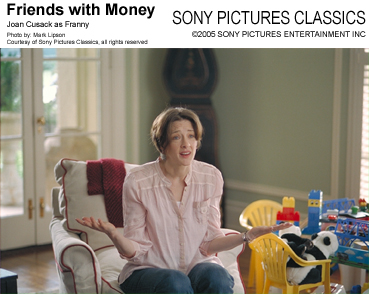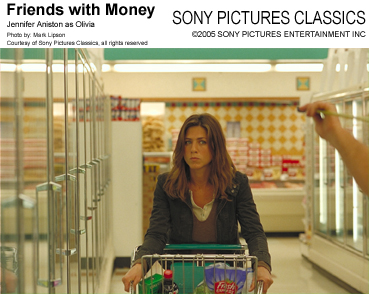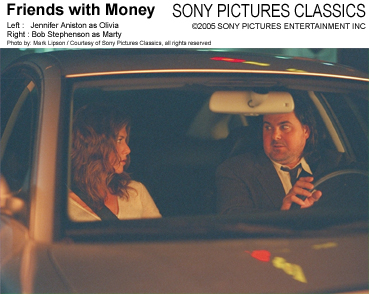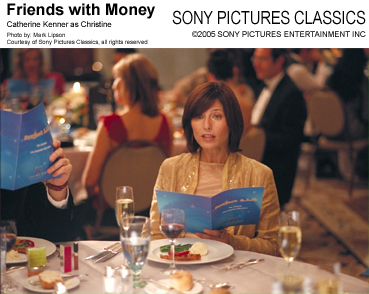 Jennifer Aniston, Frances McDormand, Joan Cusack and Catherine Keener star as a quartet of west coast, life-long friends who have achieved a level of comfort in their lives and have now settled into a life of designer clothes, charity events, and caring for the men (and offspring) in their lives. But as they approach 'a certain age,' unsettling things are starting to throw their comfortable lives off balance.
There's Olivia (Jennifer Aniston) who, reaching a personal crisis, has quit her teaching job and is now cleaning houses for a living. She is looking for support - fiscal and emotional - from her more well-heeled acquaintances and continues her search for a significant other among the slim pickings on offer.
Jane and Aaron (Frances McDormand and Simon McBurney) are successful designers whose marriage has reached a pivotal point in which the pair have become oblivious to each other's concerns, and perhaps even to their own natures.
Christine and her husband Patrick (Catherine Keener and Jason Isaacs) are a professionally partnered, screenwriting couple whose latest projects - co-writing a script and expanding their house - raise tensions at home to a new level
Franny and Matt (Joan Cusack and Bob Stephenson) are the independently wealthy ones, raising their two children amidst an abundant lifestyle that calls their united front of a partnership into question.
As the couples move from one get together to another, a group portrait begins to emerge of people in like and love with one another, in various configurations. Friends with Money is a modern comedy drama about contemporary adults in search of love, friendship, and filthy lucre but finding everything in a state of constant flux.
---
12/1/2005 The Sundance Film Festival 2006 opens on January 19, 2006 in Park City with the World Premiere of FRIENDS WITH MONEY
7/31/2005 Musical score News
3/13/2005 From Comingsoon.net
---