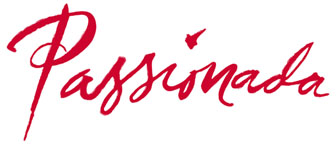 <![if !vml]>

<![endif]>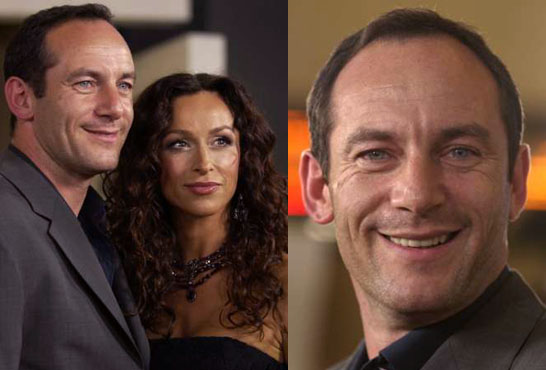 A few lucky Jason's fans from The FanZone and Gloomygus Message Boards were able to attend the red carpet Passionada Premiere in L.A. at the Arclight in Hollywood. Here are some of their exciting encounters with Jason.
Helen
Arrived waaaay too early for a 7:30 screening. Dragged hubby along, so we could ride the carpool lanes all the way up from San Diego. Spent most of the time in the air-conditioned lobby of the Arclight theater. By 4:00 we began half-hourly checks outside to see if a line had formed. (Uptown Girls was also premiering Thursday.) At the 5:30 check, about 15 people were in line. We walked up to the last person and asked her if this was the Passionada line. She said it was, and we spoke for about 5 minutes about this and that, when she asked if we were there for Jason Isaacs. I said,
"Yes, we are."
"I'm Marianne!"
"I'm Helen!"
We hugged. One message board member down, two to go.

Marianne's friend, Carol, from the Jeremy Northam board arrived. And later Maggie, who also drove up from the San Diego area arrived (at a much more sensible time than I). Now, only Raven was left.

I had said that I'd wear my New Bedford T-shirt but didn't at the last minute. Wore a tunic top, the color of Them There Eyes. I remembered that Raven said that she would wear a black top, so I made a point of smiling at every woman wearing a black top. (No doubt they all thought I was making a pass at them! EmBARRassing!) Maggie wore her T-shirt, but she had a jacket over it. Eventually she opened a couple of buttons, and the top of his face was visible. "Open that jacket, so we can see all of him, woman!" No sooner had she done it, than someone (in a black top) standing maybe 3 people behind us in line asked, "Are you with the JasonFanZone?! I'm Raven!" Serendipity. Introductions all around. We were a group of 10: us and Raven's friends.

By this point, I had already prepared myself for JI not being there. Then Raven regaled us with all her Jason encounters and said that she'd try to get all of us to see him. [Pick heart up off pavement and return it to chest cavity.] At 7:30, they began letting us into the Cinerama Dome theater. We were ushered up to the balcony. Not a balcony in the real sense, but a raised section (maybe 5 or 6 stairs up) at the rear of the theater. We sat five and five in rows two and three, just right of center. (As a liberal, I'm far left of center, but this was a special occasion.) Finally, JI came in, the gang of 10 cheered, he sat down about 4 rows from the balcony . . . 20 feet away. [gulp]

Well, the movie was just as the NB crew described. It was funny and poignant and beautifully photographed and well acted, and JI was, well, what did that critic say? " . . . he's as unique and charismatic as the young Cary Grant of 60 years ago." Ditto.

When the credits rolled, we could see a group of people where JI sat get up and stealthily leave the theater. Oh, nooooooooo! He was gone. [Pick heart up off carpet and return it to chest cavity.] We all went to the lobby to look for him. Nought! Found out that the after-party was to be held in the café in the Arclight lobby, but you needed a green wristband to attend. Right-o! Free pass did NOT include said greenery.

Well, we had something better. We had Raven. We don't need no stinkin' wristbands! As he was making his way up the ramp to the café, she got his attention, and he came to join us . . . while all the VIPs and dignits waited. We all either hugged or shook his hand. I said, "Nice to meet you, Mr. Isaacs," remembering to show respect, and he replied, "'Jason,' pleeeeeese!" The group began asking him questions. Can't remember what everyone asked. (It's all a bit of a blur.) You ladies can fill everybody in with your posts. I held up my camera and asked, "May we?" and he replied, "Of course!" And posed with all of us. Someone handed him a card (5x7 with the poster on one side and a movie synopsis on the back: more on these later) to sign. Some of us had posters for him to sign, which he was happy to do. Marianne asked after Lily. I asked if she was talking yet. He answered, "She says, Mummy, Daddy, and today she turned to me and said, 'Hello!' Just makes me wonder why I waited so long to have children." [collective awww!] While he was signing my poster, Rob asked (I cudda kicked him), "How do you put up with all this?" JI answered, "What's to put with?" [more awwww]

Then, his agent walked up as a genteel reminder that the others were waiting. Finally, Raven (I think) said, "Group photo!" Again, he was more than happy to oblige all of us. And then he joined the green wristbanded. And that was my one degree of separation. Conclusion: he's a keeper!


---

Marianne
Hello. I attended the premiere of "Passionada," starring Jason Isaacs. He was there. Ohmygawd! Life is very good right now. He is the sweetest man!!! Sincere, caring, huggable! [I got to hug him!] and willing to answer my questions about "Harry Potter & the Chamber of Secrets."

About "Passionada" - it's a small character driven romantic comedy – sweet, charming, but not at all sappy. There are several scenes that stand out, 2 of them involve fish/seafood. The first being how seduces Celia by eating, umm sucking the food from her fingers [he's got a very talented mouth]. The second is how he lures Celia out to him, by laying a trail of fish. [You know I can totally see Tom Felton doing this someday
]. Now for my rant: the toupee!!! It's awful. The man is handsome and mesmerizing in real life, why can't they leave him be when he's doing contemporary films.

HP & CoS is now on dvd. OotP has been read and digested. I still had to ask, why did Lucius begin to say "Avada…" [This bothered me in the movie, not least because LM never utters it in the book. I complained about this bit to David Heyman at the BAFTA/LA screening last year]. JI: "He lost his temper." Me: "But, LM doesn't even say this in the book." JI: "He's evil, he's a Nazi." Me: "Nnooo [I respectfully and vehemently disagreed], he's not, the Malfoys aren't. In OotP, he doesn't even say any of the 3 unforgivable curses [umm, selective Swiss cheese memory].

Now, for the "14 year old girl" still inside me, what's Tom Felton like? JI: "Very good looking, tall, 6'4" [what?!? He's probably 5'8" or 9" since, JI raised his hand to eye level, and he's got to be at least 6' tall], and that he got the most Valentines, fan mail [sounds like a proud father!]. And what does TF sound like in real life? [Sorry, I couldn't help it]. JI: He speaks with a put upon [wannabe???] Cockney accent.

Now for more gushing about JI, when he speaks to you, he looks directly into your eyes and he was holding my hands the whole time. How did I manage to stay upright through all this???

I don't know what he's doing here in Los Angeles. Reshoots for "Peter Pan?" Meeting with his agent? Negotiating for upcoming roles? But I am so very glad I got to meet him. Thank you, Mr. Isaacs for a wonderful evening. One last thing, he spoke of his daughter, Lily, beginning to say her first words. She can now say, "Hi" and before he left, she said "Bye, bye." Awwww, am now a puddle, if I wasn't already at meeting him.

---
Maggie
Helen hit it right on the nose! The premier was great. I was already so excited to be able to see Passionada, but to meet Jason was undescribable.
I had to work early in the day and left San Diego (I'm a little farther north than Helen) at about 3:15 or so. The drive was absolute hell, being rush hour traffic and all, so it took me about 2 1/2 hours or so. When I arrived I found Helen easily, as I had met her and Rob at my work last weekend. It was so awesome to meet everyone else from the boards. Raven was so sweet and got us all into a tizzy about getting to maybe meet the man himself!
Helen pretty much described the theater, so I won't bore you with a repeat account. We basically saw JI enter and yelled at him and then watched the movie! All I can say is "fish"! That was the cutest thing, every time he said "fish"!! I have to agree with all of you who went to New Bedford on the food scene! Oh my...I need to learn how to cook Portuguese food!

So, after leaving the theater in search of JI, we wandered over to the after party at the cafe. We only waited a few minutes and we spotted JI and grabbed Raven to introduce us! So, everyone introduced themselves, and when JI got to me and saw his picture on the t-shirt under my jacket! He put his hand to his head in embarrasment and said he's not used to seeing himself on shirts! So, we told him that it was one that was made for the New Bedford premier and I showed him the back. He seemed to get a real kick out of it! So we did pictures all around and then Raven asked if he would mind signing a few autographs for all of us. He was so very accomodating to all of our requests, it was refreshing to see a movie star who wasn't falling all over himself and his ego. I had him sign my poster and while he was signing I asked him how he was enjoying fatherhood. He said "best thing I've ever done in my whole life. I don't know why I waited so long." He kept looking up at me in between finishing the signing of my poster and answering my question, so I got an awesome look at his beautiful eyes!
He was one of the nicest people I've met and he was so gracious for all of us being there. He asked us where we were from and said he hoped we hadn't driven too far. He seemed to feel bad that Helen, Rob and I had driven from San Diego, but we told him it was well worth the drive!
So, then I was off for home and made it about 2 hours later, dead tired and I hadn't eaten a thing all day. So I talked to mom and gushed about Jason for about an hour or so and then went to bed!
I got some pics on my digital camera, but the lighting combined with my awful flash, made them turn out this art deco style! Very disappointing! I know Helen got some and I asked if she'd take one of me with himself on her camera since mine sucked and she was kind enough to do that for me! But I'll post them on the yahoo photos page where I have the rest of my JI pics: f1.pg.photos.yahoo.com/ph/maireadmae/lst?.dir=/Jason+Isaacs/LA+Passionada+Premier&.src=ph&.view=
And I have to say that Helen is so sweet! I was so happy to meet her, and all of the others and it's great that her and I are from the same general area, so we can drag eachother to all of the JI related events from now on! And Raven, I want to thank you for everything you did to get Jason to meet us! It was the experience of a lifetime and I am so greatful!
---

Raven (This is her third time meeting Jason)
I was in the lobby when Jason first came out of his limo and first he did... talk with the group of fans and sign autographs =) *sigh* he is so cute. So I waited for him to get to the door. That never happened...he was posing and talking and talking lol. The fire marshall said there was too many people in the theater so they stopped letting people in. I told that man at the door you... "You see that guy. You have to let him in. He is the lead!" LOL and Dan Ireland came over and said where is Jason. So I showed him and introduced myself. lol He never came in when I was down there. I had to get in my seat hehe

But Jason sure saw me in the theater lol I am mean to him lol in a fun way.
My friends (Jason, Christina, Lusaigh, Chad) and I were sitting outside. And this guy walks up to me and grabs my right hand and puts a green wristband on me. And says go have fun now. Umm K! hehe

So after a few moments of shock... I go straight to the bar and drink some water. Jason is close by and he is talking to a bunch of people. So I just stay away and let him have fun with his friends. then I get a glass of something something lol drinking and talk with a couple people just about the movie and jason and everyday things. It was cool. I noticed very few people and I still see Jason talking to people. I decided to just go. Outside talking to my friends for a few minutes see Jason still talking with people but looks like he is going to leave soon. So we start walking to the front of the theater to go to the car... Jason much walk fast bc as we were turning the corner I dropped my glasses I heard his voice ask what I was still doing here lol

We talked for about 10 mins. Talked about the Peter Pan premiere coming up... and if he will be there. Talked about me making a banner. Him always looking for me. Just little stuff. He was in a hurry, said he had a photo shot at 7am. Said bye, hugged, great seeing eachother again, see you around christmas etc. And he got driven off in his white limo.

As he drove off Lusaigh yelled Dammit!! She forgot to take a pic of his butt...bc he was putting stuff in the limo and kept bending over. hehe I was leaning against the limo... and yes I looked lol and had the urge to smack it. hehe habit I guess. lol

I think we hugged like 8 times that day lol He smells great hehe
---
A special photo albums taken by these lucky ladies is HERE