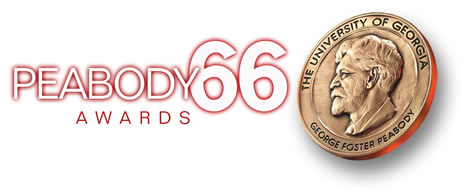 Brotherhood is among the 35 winners of 2006 Peabody Awards
"Uniformly splendid acting and a strong sense of place characterize this serial drama about two Providence, R.I. brothers,
a rising politician and a smalltime gangster, and their morally compromised pursuits of the American dream.
Produced by Showtime, Mandalay Television"
<![if !vml]>

<![endif]>
Descriptions are from TVGuide.com
Music Info courtesy of Blake Masters, Creator and Executive Producer
SEASON 1

Original

Air Date

Synopsis and Music
Screencaps

Episode 1:

Pilot - "MARK 8:36"

7/9/2006

Debut: Two Irish-American brothers work opposite sides of the law. One is a state representative (Jason Clarke), the other (Jason Isaacs) is involved in organized crime in Providence, R.I., and sometimes the line between their professions is blurred.

An Irish-American politician (Jason Clarke) in Providence, R.I., is surprised when his hoodlum brother (Jason Isaacs), thought to be dead, returns to town after seven years and picks up where he left off with his criminal activities. Annabeth Gish, Fionnula Flanagan.

Music:

'El Diablo en el Ojo' Tindersticks -- opening and closing credits
'Like a Long Walk off a Short Pier' Will Bromell -- @ Patty's wake
'Waka Nusa' Kinski -- over Tommy's bedtime story

Episode 2:

7/16/2006

In an attempt to take over a neighborhood store, Michael leans on a merchant by playing a game of Russian roulette with her mentally challenged brother (C.J. Wilson); Tommy wheels and deals behind the scenes to keep a highway spur from bisecting the Hill; Eileen gets disturbing news during a doctor's visit.

Music:

'Once in a Lifetime' Talking Heads -- while Michael's driving
'Everything in it's Right Place' Radiohead -- end of episode

Episode 3:

7/23/2006

A garbagemen's strike is stinking up the city and it looks like Tommy may have to get down and dirty with the party political machine to help reach a settlement; Michael tries to recruit members for his new crew; Eileen's lover misses their afternoon rendezvous. Len Cariou, David Ian, Al Sapienza.

Music:

'Unclean' Bitch Funky Sex Machine -- opening trash montage
'All You Ever Wanted' Kilgore Trout -- Michael beats up stuffy guy
'With Teeth' Nine Inch Nails -- end of episode

Episode 4:

7/30/2006

Rose's regular Sunday family dinner is interrupted by gun-wielding Treasury agents on the trail of counterfeit currency that is being passed around town; Michael, who doesn't "point out rats, I stomp on 'em," takes care of the guy who ratted him out to the Feds; Tommy seeks the Speaker's help on a bill that would be beneficial to a real-estate deal he is preparing.

Music:

'Selfish Man' Flogging Molly -- End of episode

Episode 5:

8/06/2006

The governor wants Tommy to introduce a bill that would tear down houses on the Hill and gain some jobs, and Tommy sees a chance to make some money out of the deal; Michael faces off with Armenian drug dealers who have set up shop in a neighborhood bar, and makes his lawyer brother-in-law Jimmy an offer he can't refuse; Rose takes a stand when her employer wants to lay off 25 workers at the mill.

Music:

'Heroin' Velvet Underground -- Eileen at dinner/Michael at Shannon's
'Waiting for someone to save us' Churchills
'Things have Changed' Bob Dylan -- end of episode

Episode 6:

8/13/2006

Michael does an unexpected favor for Declan's cop partner (Tony Viveiros); Tommy sees a lucrative reward for helping a black minister with a zoning problem; Michael catches Mary Rose smoking some Mary Jane with her school friends; Eileen's nocturnal wanderings lead her to a run-in with the cops.

Music:

'Fortress' Pinback -- Mary-Rose getting stoned in car
'That's when I knew this story would break my heart' Aimee Mann -- end of episode

Episode

7:

8/20/2006

Despite his misgivings, Tommy teams with Michael to save a rundown local movie palace; Pete falls off the wagon, but gets help getting back on; Eileen confides her transgressions to Mary Kate; Rose gets a job and immediately makes noises about unionizing her co-workers; corrupt union boss Marty Trio reveals a secret to Declan.

Music:

'Let the Bad times roll' Paul Westerberg

Episode 8:

8/27/2006

Rose plans a surprise birthday party for Michael while he's in New Jersey with an old girlfriend (Tina Benko) doing a job for Freddie; Tommy plays dirty politics in a bid to become Majority Leader; Eileen takes a step toward banishing her demons, but the pressure starts to get to her.

Music:

by Jeff Rona

Episode 9:

9/10/2006

A suicidal jump from a highway overpass causes a bus crash that kills passengers returning to the Hill from a New England Patriots game. Michael discovers a surprising secret about the leaper's identity and uses it to manipulate his boss, mobster Freddie Cork.

Music:

The Tindersticks

Episode 10:

9/17/2006
The ne'er-do-well Caffee patriarch (Kevin Conway) turns up. He's in a financial jam and threatens to sell Rose's house unless Tommy and Michael help him clear up his $200,000 debt. Meanwhile, Pete falls off the wagon again and gets help from Eileen; Rose's friends turn their backs on her and turn their noses up at Michael's criminal activities; and Tommy finds out that Mary Rose has been working at Michael's liquor store.

Music:

Diana Washington's "I want to be loved"

Episode 11:

9/24/2006
In the first-season finale, Michael is targeted for a hit; Marty Trio wears a wire to get evidence against Freddie; a double-dealing U.S. attorney aims to nail both Tommy and Michael; Declan suspects his partner is dirty; party boss Judson Fitzgerald shows signs of slipping; and Eileen parties with some old friends.

Music:

"Diving Bell" by Joe Henry as Tommy and Eileen dance

"I Fought The Law" by the Clash (when Declan calls Tommy).

"Don't Think Twice" Mike Ness's cover of the Dylan tune at the end.

Season 1, 3-disc DVD set will be released on September 26, 2006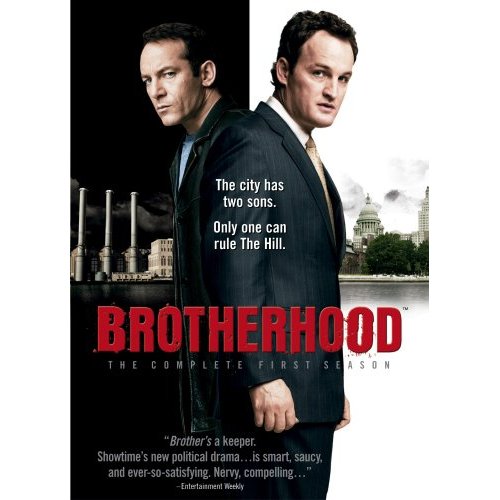 ---