Please vote for The Dumb Waiter and Lee Evans at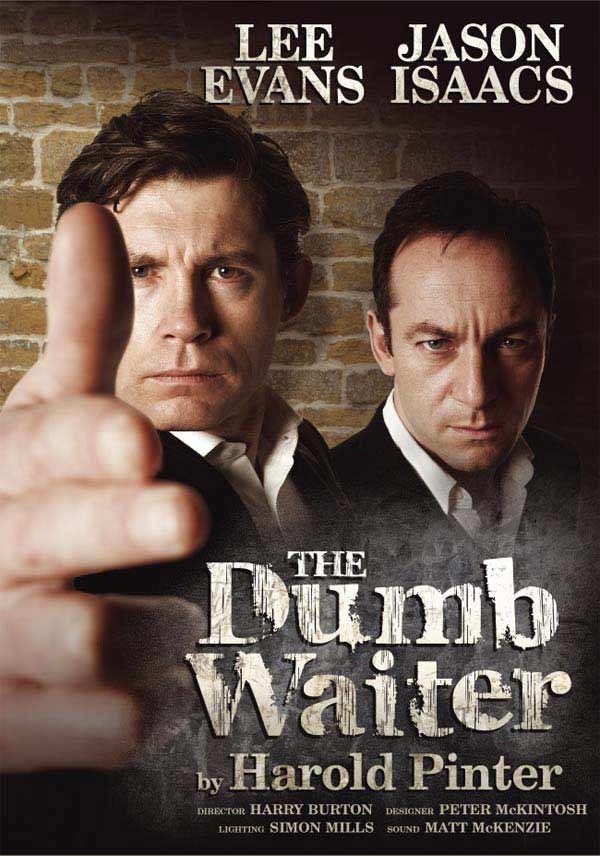 'This is the real McCoy.... a fine revival'
GUARDIAN
'Fine double act'
TIME OUT
'Wow – a vintage theatrical hour '
EVENING STANDARD
'It's Tarantino meets Tony Hancock in a comedy of menace played
for truth'
TIMES
'As fine a production of Pinter's knuckle crunching tense drama as you're ever likely to see'
DAILY MAIL
'Menace and absurdity, delivered with panache '
FINANCIAL TIMES
The Dumb Waiter is the classic comedy of menace and suspense by Nobel Prize winner Harold Pinter. This major West End revival celebrates the 50th anniversary of this rarely performed one-act play and stars two outstanding performers Lee Evans (The Producers, Endgame, Mousehunt, Funny Bones) and Jason Isaacs (Lucius Malfoy in Harry Potter, The State Within, Black Hawk Down).
In an airless basement room, two killers await confirmation of the identity of their next 'hit'. They're a team from way back. Today something has disturbed their normally efficient routine. Unseen forces bear down on them in their precarious and darkly funny world. Meanwhile, increasingly bizarre orders keep arriving via a serving hatch…
Harry Burton, a regular collaborator with Pinter, recently directed The Dumb Waiter and The Room for the Royal Court as part of their 50th Anniversary season. Working With Pinter, a master-class and in-depth interview with the playwright will be screened on More 4 in February.

Produced by Sonia Friedman Productions, Michael Edwards and Carole Winter
Characters List
Gus - Gus is a submissive junior hit man who is constantly bossed around by Ben. Both Gus and Ben are protagonists of the play, but the audience, also limited in knowledge, sees the play from Gus's point-of-view, and empathizes more with him. Gus is more sensitive, has a conscience about his job, and is bored by the stale routine of his lower-class life. He also questions the inner workings of their job more, especially with regards to the mysterious Wilson.
Ben - Ben is the senior hit man, the dominant foil to his submissive partner Gus. He runs their outfit, but pays strict attention to the demands of Wilson, their boss. He often broods silently, reads the newspaper, doesn't question their job, and evades Gus's probing questions.
Promo Pics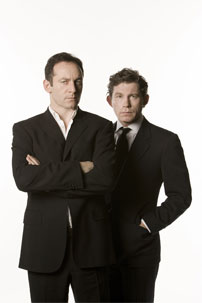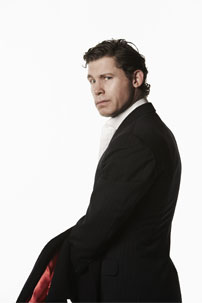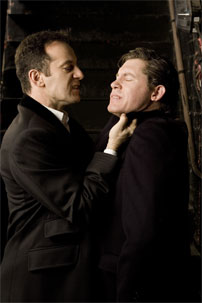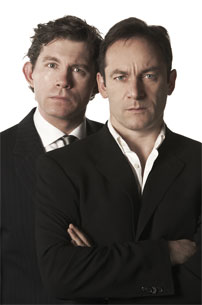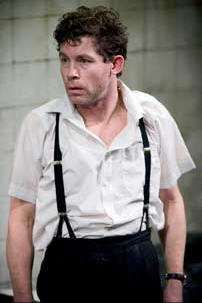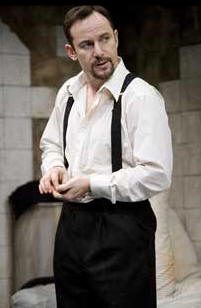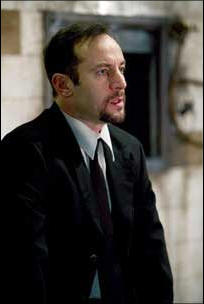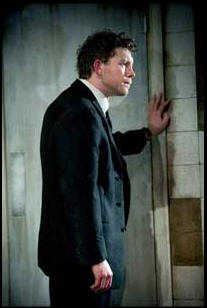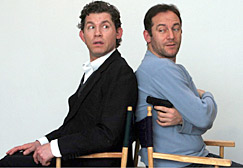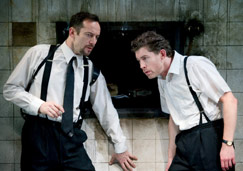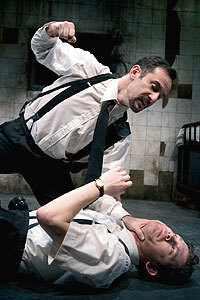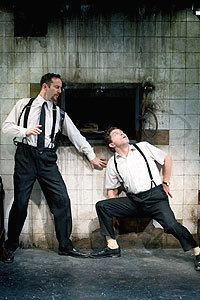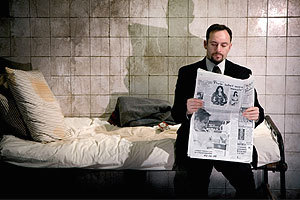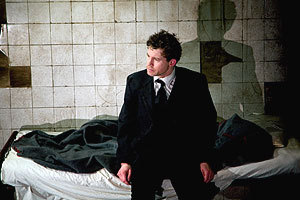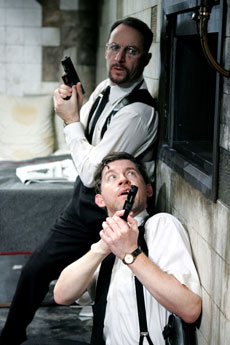 Thanks to all contributors from Jason FanZone and JIOnline, especially Gillian and Kj.
Stage door Fans Encounters and photos
Kay, Linda, Kathy and Simona, Mandy, Rose, Amanda, Emma, servalan
In March, 7 of us flew from the US to London to see the play and to meet Jason
KateP, KateJ, Kim, Marie, Hilary, Susan and Char
You can view the full size Photoshow HERE
---